Tooth Spa offers cosmetic contouring in Sunnyvale for people looking for a beautiful smile. This modern procedure called cosmetic contouring involves the reshaping of a patient's teeth in order to achieve a better appearance and consequently a more pleasant smile. The process involves the complete removal of any parts of the teeth structure that makes your smile look less appealing. Fractured or chipped areas are smoothed out while certain edges are rounded or squared to improve the way your overall smile looks.
Better Looking Teeth
Cosmetic contouring is specially designed to conservatively change the shape of your teeth through minimal enameloplasty or removal of a thin layer of enamel. This procedure does not involve any anesthetic and is often done in combination with other cosmetic procedures for more ideal results.
Benefits of Cosmetic Contouring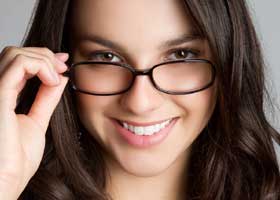 Dental contouring improves the appearance of your teeth and is often used in combination with whitening, bonding or ceramic restorations to achieve an ideal smile.
Performed alone, minor changes in shape can be achieved without anesthetic. One of the most amazing benefits of cosmetic contouring is that sometimes the smallest adjustment can make the greatest difference in an overall smile.
Schedule Cosmetic Contouring In Sunnyvale
More and more people are coming to realize the tremendous benefits of cosmetic contouring. Don't hesitate to contact Tooth Spa for a cosmetic contouring appointment in Sunnyvale today.